Dear UMSL community,
Interlibrary Loan is still here for you.
If you need an article, there is a good chance another library can fill it. Use Interlibrary Loan to request articles we do not own in our online databases. Once we get it for you, we can remotely send it to your patron portal our Interlibrary Loan site.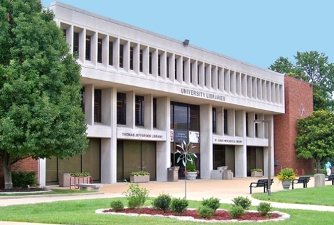 We will probably not be able to get physical items as many Universities' Interlibrary Loan Librarians are working from home.
NOTE: Articles typically take 5-7 days (sometimes less). If you choose to enter a "Need By" date, please understand that the system automatically cancels and deletes your request as that date passes. Most people should not use that option.
Having problems submitting Interlibrary Loan requests? Try clearing your browser's cache, or use a different browser. If you still have issues, please contact Mary Zettwoch - zettwoch@umsl.edu or call (314) 516-5082.
To our students, faculty and staff that have interlibrary items out. We will be attempting to renew items as they come due since so many libraries are closed. So if you get one of our automated overdues, please reach out to us and we will try to renew it. Most of the libraries will renew, and if they don't it means they may be closed. No fines will occur for items that become due during the COVID-19 shutdowns.
Mary Zettwoch
Head, Interlibrary Loan
University of Missouri - St. Louis (UMS)
Thomas Jefferson Library
One University Blvd.
St. Louis, MO 63121-4499 U.S.A.
(314)-516-5082, fax (314)-516-5853
zettwoch@umsl.edu